Omsan Logistics General Manager Cömert Varlık says that customer satisfaction, integrated services, digitalization and sustainability are the focus of their strategies. He states that they will continue to grow by highlighting digitalization in the new period. Varlık shares that they will create a difference in global initiative and e-trade.
When creating our customer oriented strategy, we act with the principles of transparency, productivity, continuous improvement and trustworthiness, and continue our work without slowing down to become one of the most preferred logistics players in the region and globally. With the competitive and productive solutions that we execute, the services we provide bring sustainable and profitable growth in every area both for our customers and our company. We strengthen our global experience in the sector with innovative and professional formations, and create difference with the integrated, competitive, productive and corporate solutions that we provide for our customers specially and end-to-end within the supply chain. The services that we provide to our customers in integrated manner, our ability to provide multimodal services also draw attention and get awarded in the international arena. We were granted two awards at Stevie Awards which is one of the most important in the business world in "Sales and Customer Services" field. We received Gold in "Cooperation Solution" category and Bronze in "Customer Services Success" category.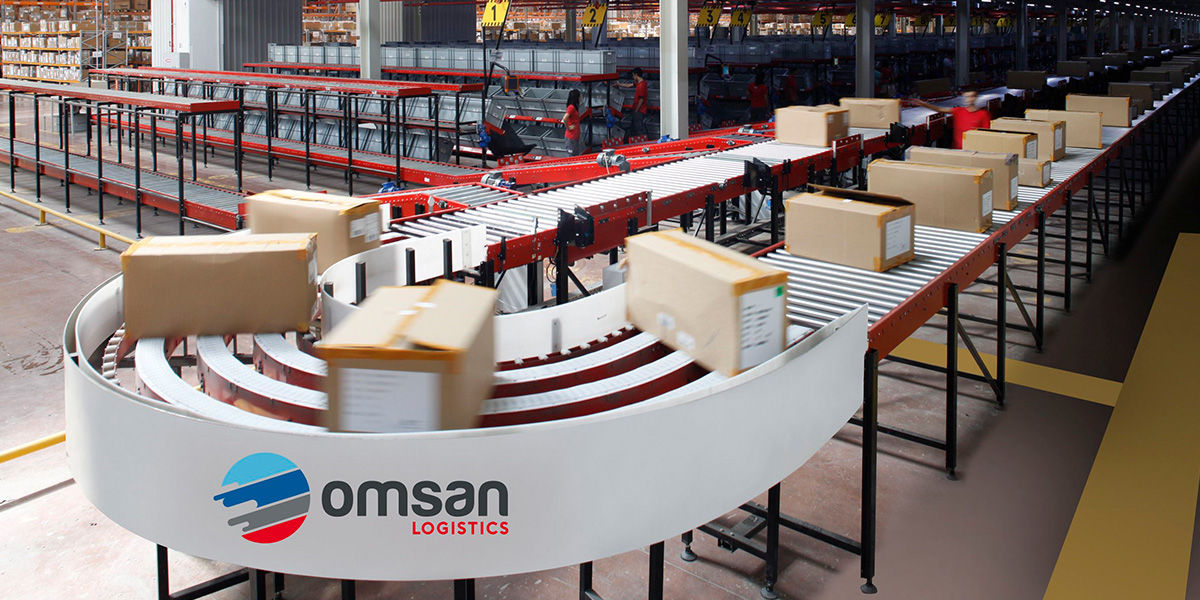 In the beginning of 2022, we wanted to reflect the spirit and energy of Omsan Logistics brand lies under the successes that we achieved with our new logo. In the logo which defines our new corporate identity, the circle form consisting of different colors symbolizes the whole world which is the area of the integrated services, the motions transforming from circle form to linear symbolizes forging ahead. The red color in the logo represents the OYAK reliability. With the belief that we have bigger successes under our new logo, we will continue to take firm steps towards our vision to become a global company. 
4 Critical Matters In Our Focus
We, as Omsan, focus on customer satisfaction, integrated services, digitalization and sustainability in all of our activities. We continue to utilize the advantages that technology brings to the sector in various services areas increasingly. We create difference in the sector also in railway transportation which is also known as "Green Transportation". We increase the volume of environment-friendly and competitive railway transportation in our service portfolio and make very important contributions to environment by minimizing our carbon footprint. Especially with EU Green Deal, We believe that the more environmentally friendly projects logistics companies undertake in the sector, the more difference they will make. We are also working to expand our sustainability practices in all our business processes within the framework of global logistics approaches. Last year, we got a share over 10% within the total transportations executed via railroad in Turkey and became the leader amongst the private companies. Again, within the integrated services that we provide, we continue to develop our seaway activities. Omsan also has increased its volume of operations by approximately 8 times, carried out by both self-owned and rental ships by seaway which is another environmentally transportation mode.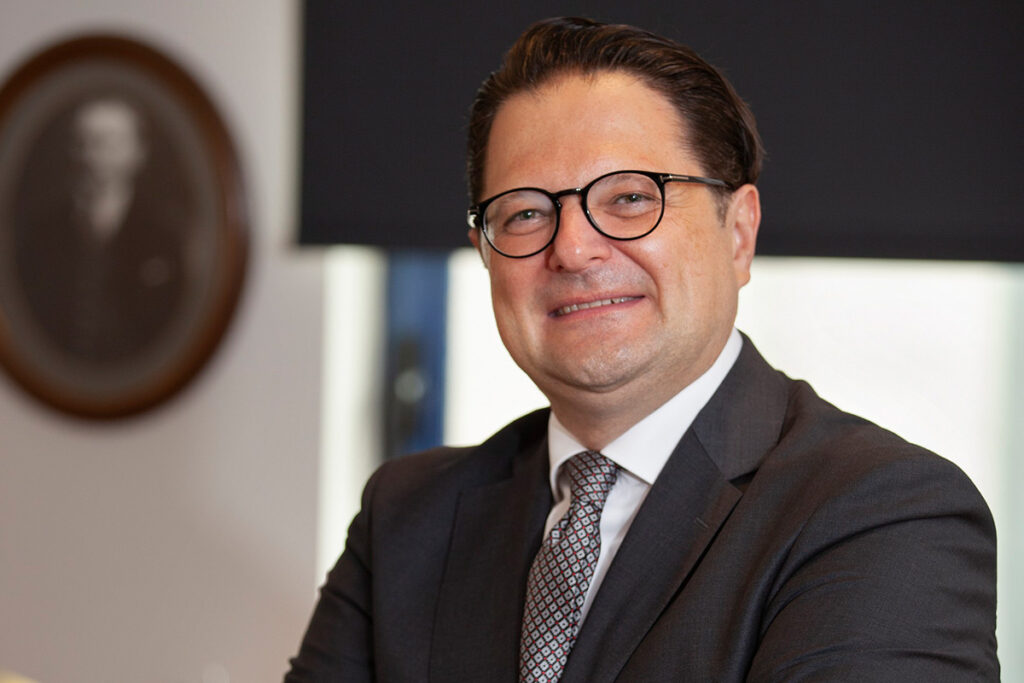 Investment To Human Resources!
We are also making very important investments to our employees. In order to keep up with the requirements of the changing business world as a company, to make sure that our employees are ready for the change, we ensure that our employees gain agile approaches with coaching/ mentoring programs and trainings. We also create difference with our applications which have all the human resources implementations in an integrated manner and have comprehensive mobile system infrastructure. With the DijitalİK platform, provided by Omsan Academy and OYAK, that we adopted, we support the personal and occupational/ technical developments of our employees. This year, with "Our Route ids the Future" training project that is accomplished within the organization of OYAK, skill development is supported with trainings from every required subject. 
Global Initiative and E-Trade
In the upcoming period, managing the successful transformation process that we achieved in digitalization, innovation and sustainability which we put at the core of our growth strategy and increasing the customer satisfaction will be our focus.  Besides that, we continue our steady growth domestically and abroad with our investments. In addition to the vehicle parking areas that we provide services in Morocco, we are one step closer to our goal of being a global player with the Self-Owned Parking Area, the infrastructure of which is formed according to the customers' needs, in Mioveni, Romania. In the upcoming period, we will continue our infrastructure investments in order to provide services at abroad in automotive and energy transportation sectors in which we are a leader and also in railway services without slowing down. We are also executing our infrastructure works in order to realize our comprehensive development goals for e-trade sector. We are using an e-logistics portal with more than 2 thousand users. We shaped both our conventional and e-trade logistics processes in parallel to this development goal. We have the ability to provide transportation of goods coming from abroad from ports, warehouse and customs processes, transit trade, storage, distribution and reverse logistics services along the supply chain. We are planning designs that will contribute to the expansion of our storage and distribution areas and allow dynamic and fast movement, and we are revising pour software.  
"Customer demands changed in the new period"
We are closely following and analyzing the consumer demands which gone through a fast transformation especially after the pandemic. We are reflecting our action plans, which we developed with our specialist staff who understand the changing needs of our customers after the pandemic and able to present them with the best alternatives, to our business processes. Now, individualism gives way to collective approaches. We can say that customer demands will shape under 3 main topics in the upcoming period. They are; a better experience, product and service, environmental effect and sustainability, and lastly communication and interaction expectation, meaning, transparency. So, we are not making investments only to assets but also to those concepts, and continue to be successful in our product-service quality outputs. 
Transformation with Technology
In order to effectively monitor and manage the logistics processes and maximize the operational productivity, we are successfully managing our digital transformation process which became a necessity especially to ensure customer satisfaction. To integrate technological developments into our existing processes provides the opportunity to increase the speed, quality and of course productivity in the services that we provide today. We have switched to automation based systems in many of our business processes. We are continuing our work with the goal of developing new logistics models in consideration of technological developments. We, as Omsan, integrate with the systems of our customers and provide instant information flow, develop tracking systems and provide time and cost advantages and productivity. Within the scope of our storage activities, in which technology gained special importance, we speed up our customer operations with our sorter and vertical elevator conveyor lines infrastructure that we created for our customers in retail and e-trade sector and with our effective human resources that have full knowledge of the systems. We work by designing special storages and automation systems tailor-made for the customer in storage services. Also, we support customer satisfaction with different digital applications and integrations which are developed specially.   In seaway container transportation, we adopted a digital cargo tracking application in which customers can track their cargo online and transparently. Amongst the digital applications, usage of self-service applications, kiosks, instant vehicle traceability, integration with customer system, RPA (Robotic Process Automation) comes to the fore. In the works performed with RPA usage, we progress faster without errors and increase the customer satisfaction. On the Automotive Logistics side, by making the vehicle acceptance processes, which are done manually via kiosk application, as self-service by the employees, we are able to perform the processes without printing documents and going to the office.